We have some news to share! Architects and Interior Designers have a space on our website
Good Morning! How is your week going?
We love the idea of sharing projects in which we collaborate with great professionals, on social networks and now also on our website.
We have created a new section to publish our collaborations with Architecture and Interior Design studios that selected FEDE, for their unique and exclusive spaces.
In the "AD – Architects & Designers" tab of our website, you can enjoy the creativity of Somos2 Studio and the new Round light switches collection at Casa Decor 2021 with trendy customized finishes: khaki and electric blue.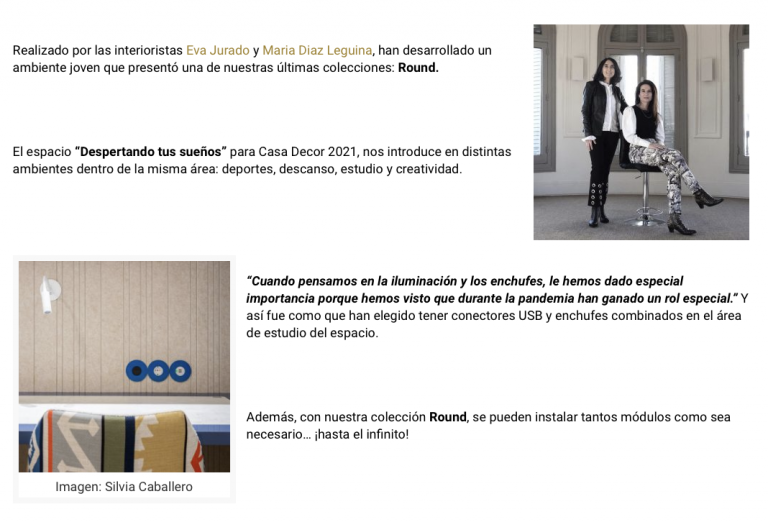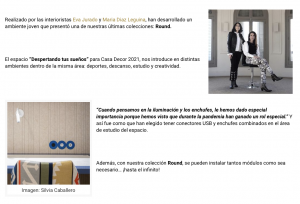 Ana Maria Fernandez from Nometri Studio has shared her feelings when working with our surface system in a video also made at Casa Decor 2021.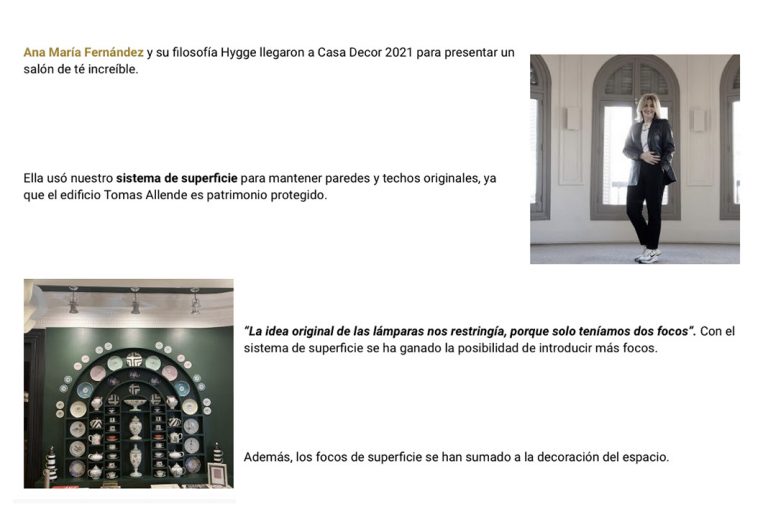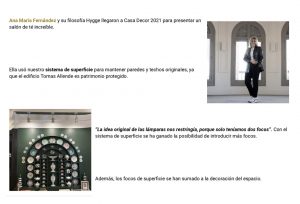 Finally, we invite you to discover Cuarto Interior's project for the digital edition of Interihotel 2021.
A sustainable project where our Twenty switch collection in a stunning matt patina finishwas highlighted for its design.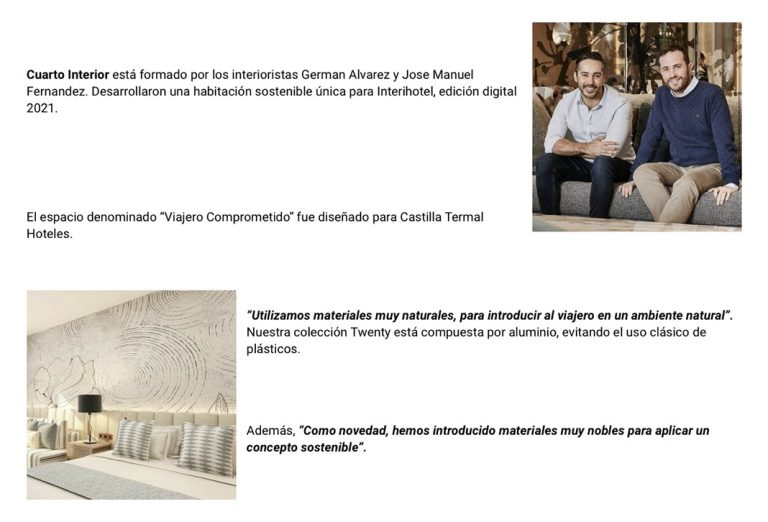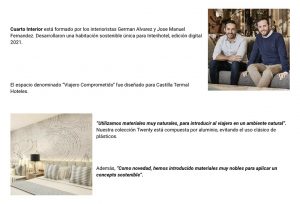 Our team continues to be at your disposal in August, and we are here to offer you our collaboration in your new projects, while we prepare the "rentrée" for September with more news.
Hoping to hear from you soon,
Have a nice day!
Monica Grau Lorenz
CEO & Creative Director
Follow us on Instagram & Linkedin to stay tuned